Catherine's Blog
Resistance as an Opportunity to Create Change - Part III
(posted: 06/08/2015)
This is the third post in my series on resistance.
Part I - Resistance as an Opportunity to Heal Soul
Part II - Resistance to Change Connected to Loss
I'm writing about resistance because it is a powerful tool in Self-development and Self-healing. Working through resistance can actually catapult you forward.
I'm referring to creating change in your personal life when resistance is present.
In this post, I'd like to give you another way to look at change. Change can be a positive experience, and many times even tragic situations bring about positive change. We all have many ways to look at our presenting situations that occur in our lives. Choosing to see things from a positive perspective will help you navigate through the hard times.
Here are some benefits of the "feeling of resistance":
Resistance can be a signal that you are at an important energy vortex for change.
Resistance can create your entire issue of moving forward encapsulated in one decision.
Resistance is speaking to you and showing you where you need to go next.
Key elements:
Resistance many times indicates an opportunity for healing and change.
Ask yourself, what is my learning opportunity?
When you feel a resistance, trust what you "know" you need to do.



Read the Entire Resistance series:
Resistance as an Opportunity to Create Change - Part III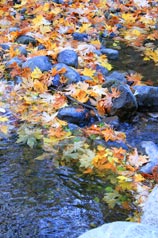 "Where Hope resides,
there you will find Faith

Within this Faith you will find
Trust, Forgiveness & Peace

In this Peace you will find
no room for
worry or anger in your heart"